Shanghai International Jewelry Fair 2017
Shanghai International Jewelry Fair 2017
【Exhibition Background】
2016 Shanghai International Jewelry Fair was held in Hall N1 in Shanghai New International Expo Center on August 17-21. This jewelry fair has massive scale of luxury international exhibition groups, domestic classic jewelry dealers and high quality jewelry manufactures up to about
300 booths. The exhibition area even reached 20,000 square meters which is unparalleled in Shanghai, attracting over 40,000 buyers and visitors, dealing with the transaction amount of about hundred million RMB.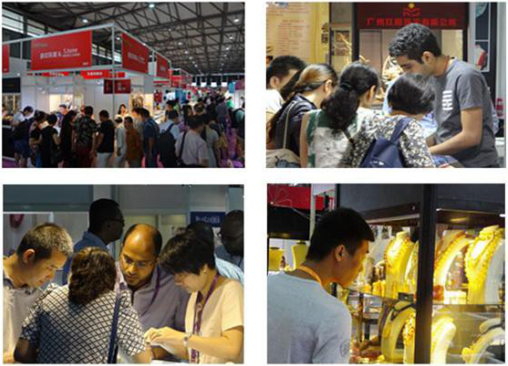 Shanghai International Jewelry Fair 2017 will meet with visitors and buyers of East China Jewelry Industry in Shanghai New International Expo Center and invite gem and jewelry exhibitors of high quality from more than 20 countries and regions.
【Organization】
Sponsor: Asian Economic Trade Promotion Center Organizer: Shanghai Haizhong Exhibition Service Co., Ltd Co-organizers:
China International Gemstone and Jade Association Gems & Jewelry Trade Association of Shandong Taiwan Jewelry Magazine
Hong Kong Donggang International Exhibition Co., Ltd
【Exhibition Preface】
Shanghai International Jewelry Fair is praised as Classic Jewelry Fair among Shanghai Jewelry Industry, impacting the whole South China. Here we provide all the jewelers with a platform of high-quality. We not only have high standard in the quality of exhibits, but also in the aspect of visitors, try our best to invite professional buyers to construct classic jewelry fair in Shanghai area jointly.
【Exhibition Positioning】
We devote ourselves to create the No.1 Jewelry Fair in Summer of East China. Locate in the most prosperous economic center in east China, Shanghai fashion consume industry has become the optimal place, and exhibitors will acquire powerful brand promotion here.
Shanghai International Jewelry Fair 2017 will form the trend of international exhibition group further. Under the support of international well-known jewelry exhibition group such as America, Poland, Sri Lanka and Thailand, we will step in to the internationalization further. The territory of Europe and America jewelers will become our developing target.


Exhibits Catalogue
Diamond & Gemstone
Diamond, Ruby, Sapphire, Emerald, Semi-precious, Artificial Stone, Crystal, Tourmaline
Jewelry
White Gold Jewelry, Gold Jewelry, Platinum Jewelry, Silver Jewelry, K-Gold, Palladium Jewelry, Diamond Jewelry, Gemstone Ornaments, Mosaic Jewelry, Imitation Jewelry, Golden Accessory, Pearl Jewelry, Jade Jewelry, etc.
Pearl & Coral
Coral, Coral Treasure, Coral Accessory
Jade
Jade, Hetian Jade, Shoushan Stone, Chicken Blood Stone, Qingtian Stone, Balin Stone, Xiuyan Jade
Equipment
Jewelry Tools and Equipment, Jewelry Detective Instrument, Cleaning Equipment, Managing Software, Display and Package Tool
Fashionable Accessories
Artificial Stone, Metal Jewelry, Accessory and Stainless Steel Jewelry, etc.
Arts & Crafts
Arts and Crafts, Mahogany Furniture, Work of Art and Collections.
Exhibition News
Countdown to the event
Days
Industry News
Related Links
Show Plan