Industry News
» JCK Tucson 2019 Preview: 6 Rings From Margisa Jewelry
JCK Tucson 2019 Preview: 6 Rings From Margisa Jewelry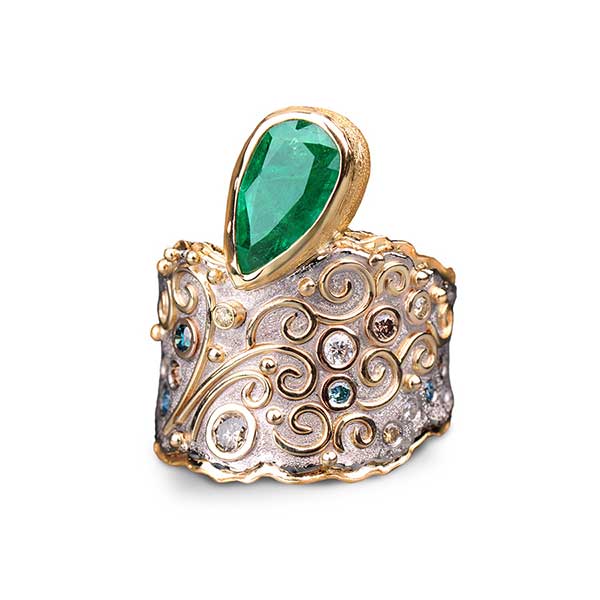 Of course, the Tucson gem shows are a famously rich and diverse gathering of the jewelry industry's global community, but there's something neat about the idea of a small Polish fine jewelry atelier traveling to the heart of the American Southwest to exhibit its designs. Tucson and Torun, the town in which Margisa is based, could not be more different, with the latter set on the banks of the picturesque Vistula River, teeming with examples of ornate medieval Gothic architecture and the beloved, super-quaint Living Museum of Gingerbread.
Margita and Kristof Grabovski, the husband-and-wife team behind Margisa, will be returning toJCK Tucson this year, where it plans to unveil around 15 new pieces, all conceived and crafted in the spirit of what most impressed us about its jewelry at JCK Tucson 2018: masterful repoussé techniques and hand-engraving that reveal patterns and textures as intricate and multilayered as a moyen-âge tapestry.
Each design feels like it's telling you a story; there's a sense of mystery and magic in the metalwork and an artistry that's clearly very much rooted in the old-world traditions of Eastern Europe.
The new pieces mix botanical and fairy-tale imagery with evocative color stories. The Wolf's Queen ring, pictured below, has an enchanting backstory. It began as a drawing done by the Grabovskis' 6-year-old daughter, based on folktale about the Queen of Wolves leading her family through an unknown forest in order to find their way home. Look closely and you'll see a mask with subtle lupine features; the metal has a tree bark–like texture, a nod to the story's woodland setting, but it could also be a depiction of the majestic animal's variegated fur.
The new snake ring, also pictured below, is one I'm excited to see in person, with its blood-red tourmaline and mixed goldwork elements—granulated beads, polished inlays arranged to resemble reptilian scales, and the bezels securing the antique diamonds.
As for the Grabovskis, they are most proud of the Fountain ring, highlighted above, which displays Margita's flair for old soldering techniques in concert with a very beautiful—and large—pear-shape emerald.
See more of what the Grabovskis are taking to Tucson below.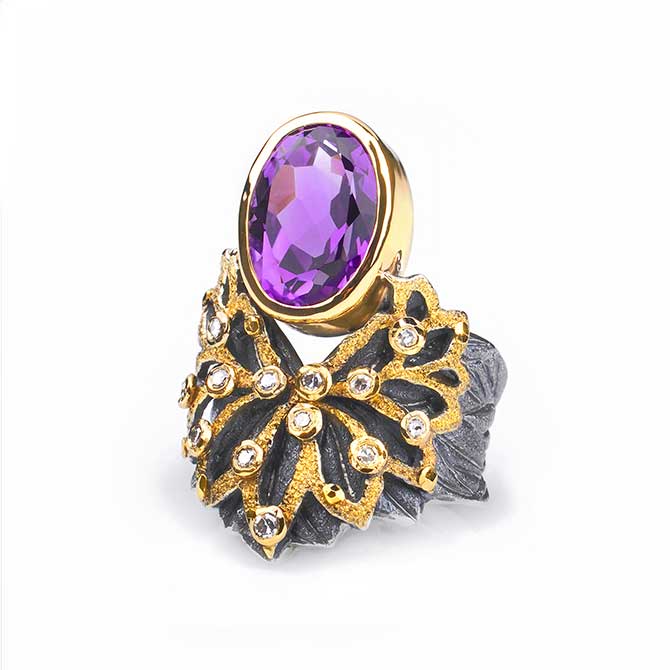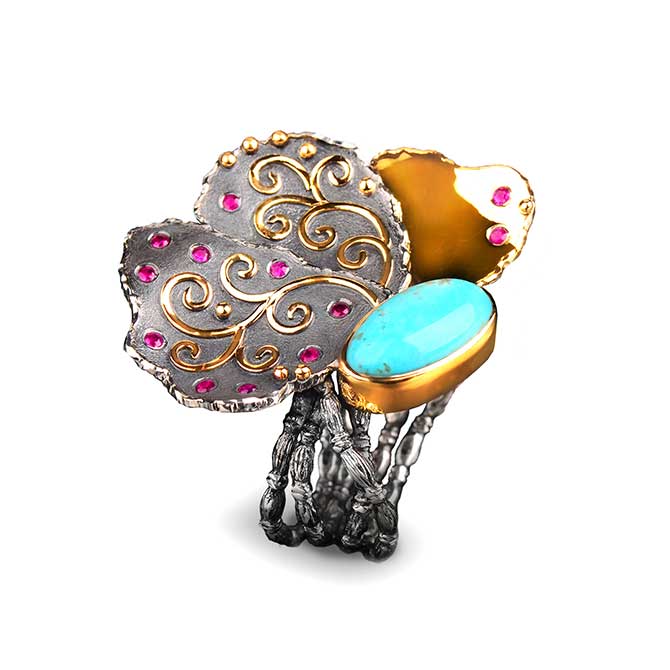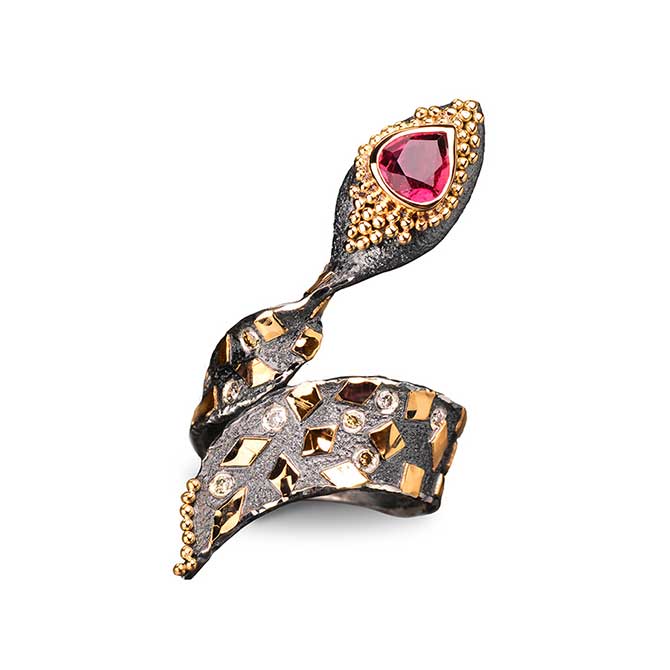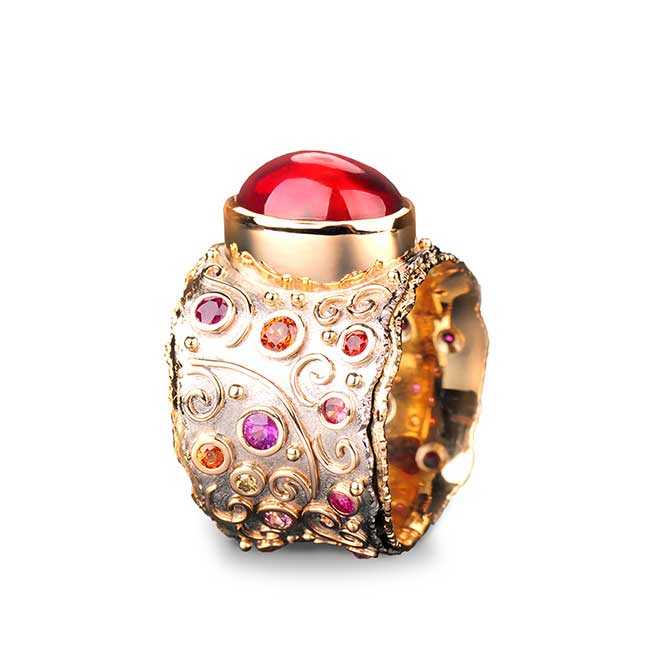 Countdown to the event
Days
Industry News
Related Links
Show Plan