Exhibition News
» Not to be missed! China International Jewelry Fair 2018 is calling for exhibitors!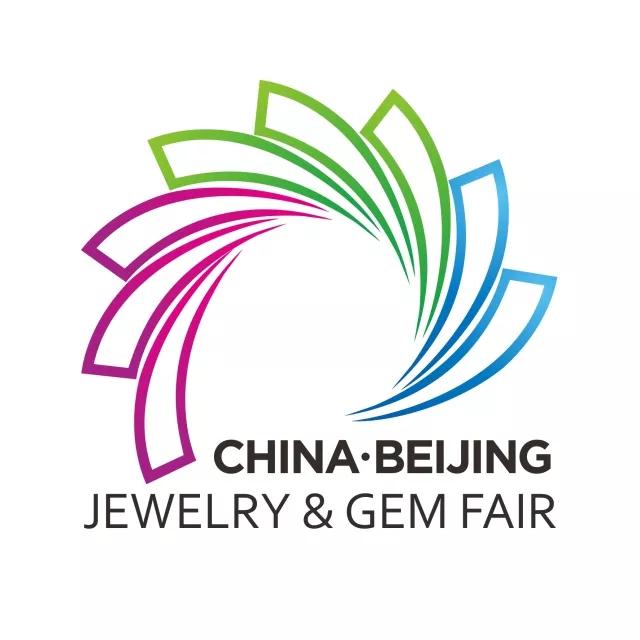 China International Jewelry Fair 2018
April 13-16
China International Exhibition Center
No. 6, North Sanhuan East Road, Chaoyang District, Beijing
Planned exhibition area will be over 50000 square meters.
There will be more than 2000 exhibitors from over 30 countries attending the fair.
Besides the unchanged brand exhibition area, International colored gemstone area, Independent designer area, Hongkong / Taiwan area
Fine jade area and International mineral area, we have additional special exhibition areas, trying to provide our visitors with different enjoyment.
【Organizations】


Approved by:
China Council for the Promotion of International Trade


Sponsor:
China International Exhibition Center Group Company
Haiming Group
(Standing member of All-China Chamber of Commerce for Jewelry & Precious Metals Industry)
Organizer:
Beijing Haiming Huibo Exhibition Co., Ltd.
Beijing Huagang Exhibition Co., Ltd.
Co-organizer:
Beijing Municipal Fisheries Association
Gems &Jewelry Trade Association of Shandong
Neway International Trade Fairs Ltd.
Taiwan Jewelry Industry Association
Taiwan Jingcai Pavilion
Hong Kong Gemstone Manufacturers' Association
Hongkong Donggang International Exhibition Co., Ltd.
China Yangtze River Delta Antique Chamber of Commerce
Supporter:
Beijing Huizhong Liangma Collectible Market Limited Liability Company
【Current jewelry market in China】
China is the world's largest country of consumption for platinum, the largest jade market, and the world's second largest gold market, as well as the largest diamond market in Asia. China is also a pearl trade country.
Nowadays, having been practicing for more than 20 years in the market competition, the jewelry industry in China has developed to a considerable scale. In recent years, the sales volume of China's jewelry industry is growing at an annual growth rate of over 15%, and the export growth rate is over 20%.
【Exhibition Moments】
Press conference and opening ceremony -- the news released from Guangzhou, Shanghai and Beijing, leaders attending, large-scale performance, thirty thousand audiences gathering.
Bringing infinite business opportunity!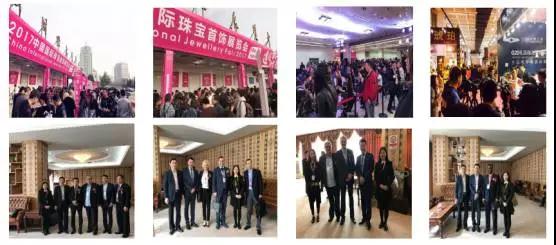 Live lectures given by jewellery experts—
popularizing jewelry professional knowledge and publicizing the quality of jewelry
Photography competition —
a unique display of exhibits, free publicity for your products
Press conference for top designers' artworks —
A combination of beauty and jewels to attract the eyes of the public.


Awards ceremony—
showing the unique charm of your exhibits
Free jewelry identification—
establishing brand credibility

【Review of the previous fairs】
As one of the most high-profile jewelry fairs in China, Beijing International Jewelry Fair has attracted thousands of interaitonal exhibitors during the past seven years bringing jewelry products from their country of origin to professional buyers at home and abroad.
The organising committee did researches on the visiting purpose of the audience for each previous session.
Data shows that the audience are coming for wholesale orders, negotiation and cooperation.
Jade and natrual colored stones are becoming popular.
(The followingis an analysis of previous statistical data)
To the organising committee, to improve the customer satisfaction is always of uppermost priority, since it will influence the quality and the sustainable development of the exhibition.
We are happy to see that the customer satisfaction of the fair in 2017 has increased by 6% over the same period of last year.
Exhibits Profile
Diamond and gems:
Diamonds, ruby, sapphire, emerald, semiprecious stone, artificial gemstone, crystal, tourmaline;
Bijouterie:
Platinum jewelry, gold jewelry, silver, Karat gold, palladium jewelry, diamond jewelry, gemstone jewelry, inlaid ornaments, artifical jewelry, gold-plating jewelry, pearl jewelry, jade jewelry and accessories, etc.;
Pearl and coral:
Coral, coral treasures, coral accessories;
Jade:
Jade, Hetian jade, pagodite, bloodstone, Qingtian stone, Balin stone, Xiuyan stone;
Equipment and instrument:
Jewelry processing equipment, jewelry tools, testing equipment, cleaning equipment, management software, display and packaging supplies, etc.
Popular ornaments:
Artificial jewelry, hardware accessories, parts, stainless steel ornaments, etc.;
Arts and crafts :
Fine arts and crafts, mahogany furniture, artwork, collectibles.
【Booth sales/ exhibitors Hotline】
Mr. Li:18353269235
Mr. Zhang:18353269230
Mrs. Zhao:18353269227
Mrs. Yang:18353269212
(For Group)Mr. Yong:18353269215
【Visiting Hotline】
Mr. Wang:18353269256
Mr. Zhang:18353252759
【Support/sponsorships/cooperation Hotline】
Mr. Liu:18353269233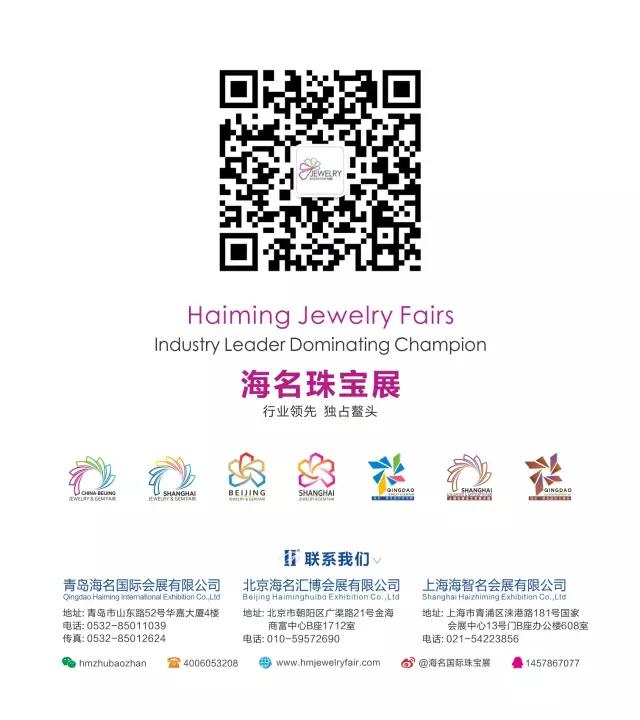 Countdown to the event
Days
Industry News
Related Links
Show Plan