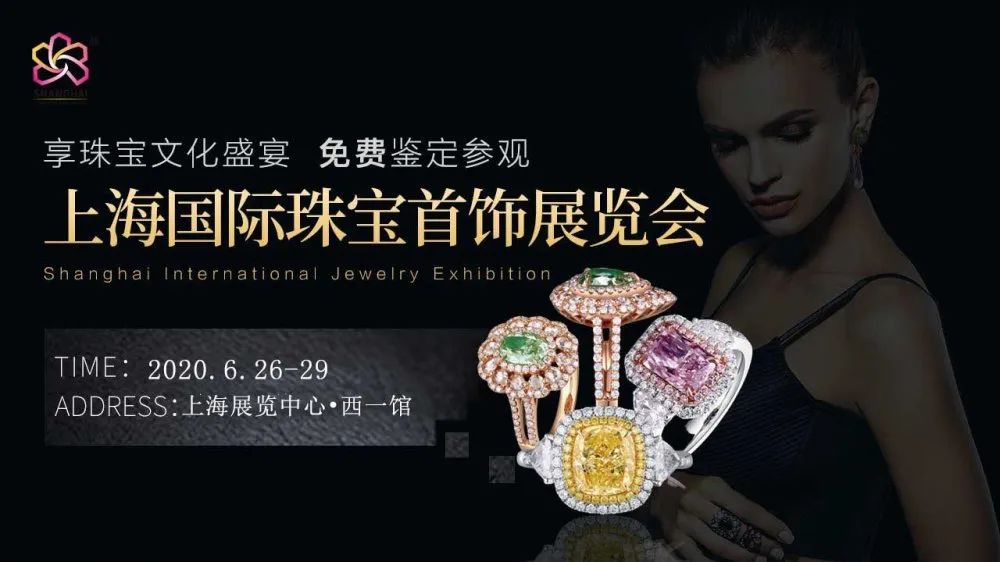 In recent years, Chinese elements and Chinese style have frequently appeared in major fashion weeks around the world, and are sought after by global fashionistas. "Chinese style" has gradually become a trend of fashion, so does Chinese style jewelry. Jewelry products with the element of "Chinese culture" are becoming the standard configuration for the new generation of consumers to show their own personality and create their own attribute labels.
Shanghai International Jewelry Fair 2020 (June 26-29, at Shanghai Exhibition Center), will help the transformation and upgrading of jewelry industry with a new attitude. Gathering new forces of jewelry art, and creates an innovative and forward-looking exquisite stage for outstanding designers -- the Designers Gallery will be built, which displays the vigorous power of jewelry design creativity in Shanghai, a leading fashion city in China.
Jewelry designers in previous exhibitions
Yang Ling Founder of《Luoyingji》
After graduating from software major, she has been engaged in the pharmaceutical industry for 10 years. Because her love for jewelry, she ended her career as a pharmaceutical professional manager in 2014. With a cavity of interest, she began to explore jewelry circle. After learning the jewelry design and jewelry appraisal, she later founded the Chinese jewelry brand "Luoyingji".
Ma Dongniu Jewelry designer

Ma Dongniu, born in a Shanxi craftsmanship family, he inherited the family's brand of "Shudetang" and founded the company. Now, he is the design director of Shanxi Shudetang Silver Building and the director of Shudetangxijin Studio.

Mainly engaged in the creation of gold and silver fine works. His works involved classical craft jewelry, gold and silver products, etc., with superb production technology and design level.

In terms of technology, he follows the tradition, integrates modern technology and makes reasonable innovation. As for design concept, he studies the ancient method and brings new ideas, forming an unique style.
MIKIQIU Independent jewelry designer
MIKIQIU was born in China. She went to Birmingham, UK at the age of 17 to study traditional jewelry design. She has a keen aesthetic perception of gemstones, and firmly adheres to the development of the handicraft inlay of original design works to the extreme.

Under the guidance of the jewelry master in Bangkok, Thailand, she has been committed to the combination of the manual tradition and modern aesthetics into the high-end customized jewelry. MIKIQIU hopes to perfect the ultimate meaning of the brand more carefully in the future.
Liu Keyi Jewelry designer

She was invited to be a guest of CCTV program as a classical pearl and jade designer

Director of ancient pearl jewelry design of Shanxi Jewelry and Jade Industry Association;

Invited to participate in the high-end forum (jade banquet) of China's high-quality ancient pearl jade show
The design idea is to use Chinese aesthetic elements in the overall design. Her design style is classical, and it also vividly interprets the independent brand spirit of women in the new era.
Studies under Mr. Gao, the founder of Marcasite (HK), he has worked with his teacher for many years in the creation of Victorian art jewelry. Jewelry works are mostly made of 925 silver and K gold by hand, with noble rubies, emeralds, pearls and other natural gemstones, showing the elegant style of Victorian era in accessories.



Graduated from the Arts and Crafts Department of Xi'an Academy of Fine Arts, he founded Mr. Mu's Handicraft Design Studio in 2013, mainly serving private jewelry customization and personal jewelry creation.

He uses silver, 18K gold, precious wood, color gems and other materials to match the combination, using traditional gem set process design to make a new simplified, personalized fashion jewelry.
△ Personal works are made of silver, 18K gold, precious wood, colored gemstone and other materials. A new simple and personalized fashion jewelry is designed by using traditional setting jewelry technology.
General manager of Shenzhen Guoyutiangong Industry Co., Ltd

Executive vice president of Shenzhen Fashion Buyer Association

Sponsor of Shenzhen Jade & Jewelry Culture Alliance